AgFiniti
Ag Leader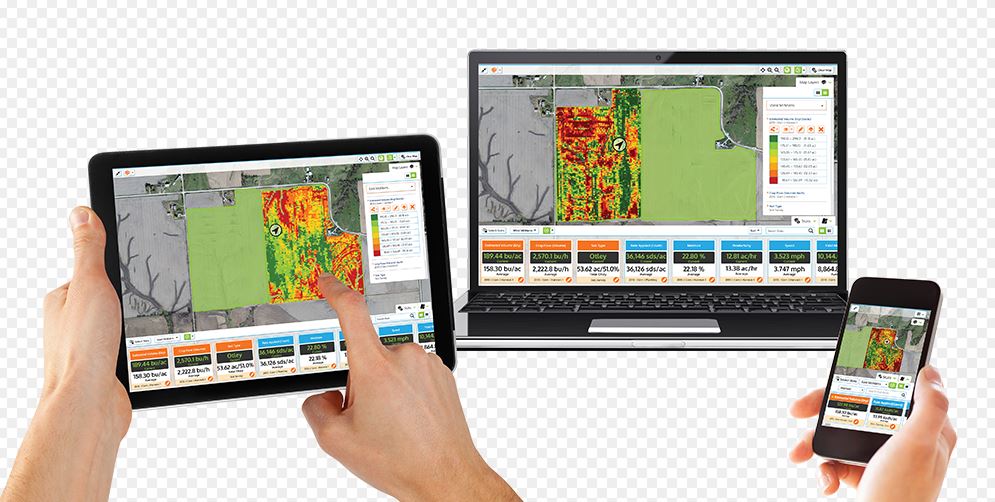 AgFiniti is Ag Leader's cloud-based platform. It allows you to send and receive data files like guidance lines, prescriptions, tiling data, and other information wirelessly from the cab.  Files are backed up on a secure AgFiniti account and can be accessed from your smartphone or tablet in the field or at the office. You can also share the data with whomever you like, such as your dealers, co-ops or farm managers. (More precisely, YOU retain all ownership rights to your data, and you choose with whom to share it.)
But AgFiniti's capabilities do not end there. The AgFiniti hardware allows for remote display viewing, so that your dealer can view and troubleshoot your issues with less downtime and less service-call costs to you.
In addition, if you have a registered version of Ag Leader's SMS software, you can send SMS data layers to your AgFiniti account. With the webpage interface, you can now view your SMS data on your PC, tablet, or smartphone. If it's "in the tree," it can be on AgFiniti! (SMS folks know what I'm talking about here …)
At this time, AgFiniti has three different features (now four; see below) that growers can use to scale up as their needs require. AgFiniti Map View is a web-based platform that operators can use to view their archived SMS data without carrying around the PC. The AgFiniti App for iOS allows for data transfer from an InCommand display to an iPad/iPhone for later viewing. AgFiniti Essentials is the "go-between" feature that allows completely wireless data transfer from the cab to the office, and back again. You can utilize your own tablet/smartphone data plan for the file-transfer process.
EDIT: Recently Ag Leader introduced DisplayCast, which allows for InCommand display file transfer between multiple machines within range of one another. Share guidance lines, coverage maps, yield maps and more.