360 YDrop
360 Yield Center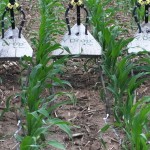 Ensure the TIMELY feeding of your crop to capture more yield potential by delivering the inputs when and where they are needed.
Turn your sprayer into a nitrogen applicator for corn and beans that precisely places the nutrients at the stalk base.
The YDrops easily retrofit to self-propelled sprayers and all major pull behind sprayers.
Available in 20″, 22″, and 30″ row spacing.